Tako Tuesday just got a whole lot more interesting, my friends. We recently had the pleasure of trying out Tako Torta's drink menu, and let us tell you - it was a wild ride. Located in the heart of Bakery Square, Tako Torta is a popular Mexican restaurant that's known for its delicious tacos and tortas. But what many people don't know is that they also have an extensive drink menu that's sure to knock your socks off. The lively atmosphere, coupled with the bold and unique flavors of Tako Torta's menu, makes it a popular spot for after-work drinks and snacks. We tried some of their greatest hits and also gave you some ideas for what foods would pair well with each cocktail.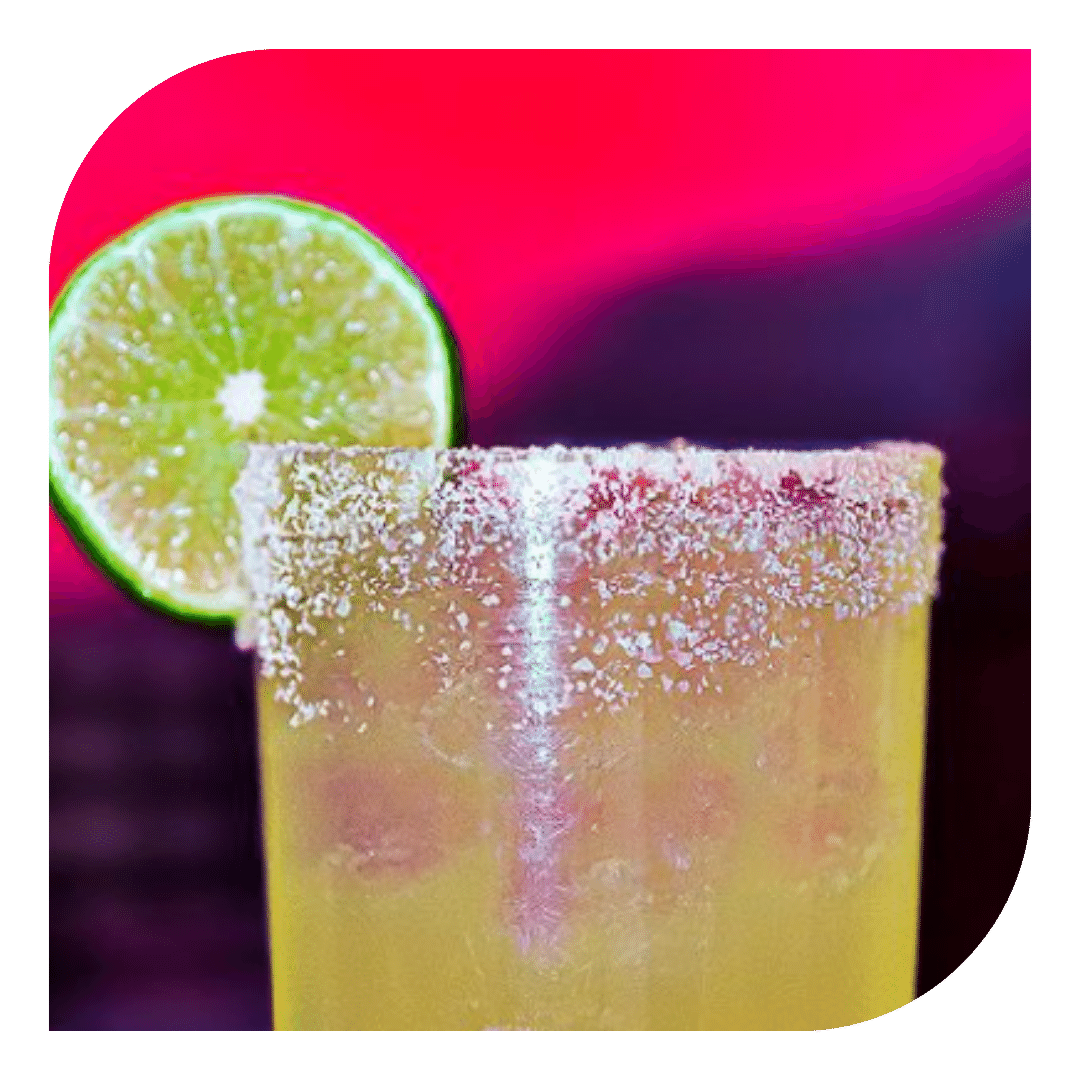 THE CLASSIC MARGARITA WITH A TWIST
First up, we tried the "Classic Margarita" with a twist. The twist being that it was made with mezcal instead of traditional tequila, and let's just say, it had us seeing double in no time. But hey, that's just part of the fun, right? Mezcal is a type of alcohol that is made from the agave plant. It's kind of similar to tequila, but it's made from a different type of agave and is produced in a totally different region of Mexico. Mezcal has a really smoky and earthy flavor, which comes from the process of roasting the agave hearts before they are fermented and distilled. Mezcal is very often enjoyed neat, but it can also be used in artisanal cocktails, like margaritas and palomas. The Classic Margarita with mezcal had a smoky flavor that perfectly complemented the tartness of the lime and the sweetness of the agave. It was definitely stronger than your average margarita, but it was also way more complex and interesting. It's a perfect drink for those who like to try new things but aren't quite ready to be totally out of their comfort zone or for those that are looking for a twist on a classic cocktail.
With the Classic Marg with a twist, we recommend the Mexican street corn. Tako Torta's street corn is a must-try for anyone who loves traditional Mexican flavors. This dish features fresh corn (and if you get it in season, this comes on the cob!), topped with a generous layer of crema, cotija cheese, and a sprinkle of Korean red pepper flakes. The combination of sweet, smoky, and tangy flavors creates a perfect balance that is sure to please your taste buds. The corn is cooked to perfection and has a juicy and tender texture that melts in your mouth. The mezcal and lime in your margarita will cut through this heavier and creamier texture to give you a perfectly balanced happy hour palette.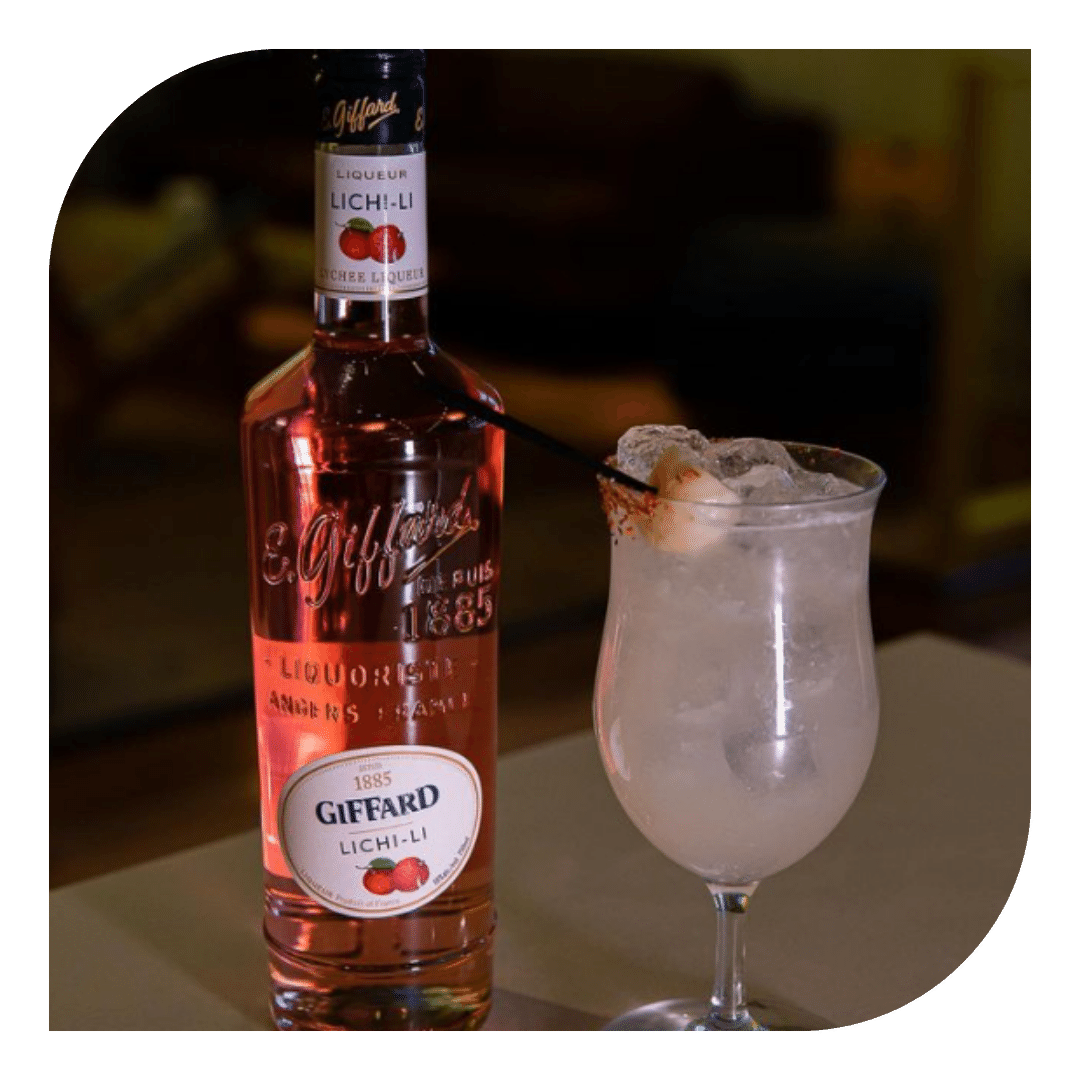 THE BURNING FLOWER
Next, we sampled the "Burning Flower" - a spicy margarita with mezcal, lychee, poblano, lime, and agave. Now, we aren't one to shy away from a little heat, but this one had us sweating bullets. We were torn between ordering another one or grabbing a fire extinguisher to cool down our mouths. The Burning Flower was definitely not for the faint of heart. It had a serious kick to it, thanks to the poblano pepper, but it also had a sweet and floral note from the lychee. The combination of flavors was unexpected but delicious. It's a drink for those who like to live on the edge and are looking for a little adventure in their cocktails.
To pair with this spicy cocktail, we highly recommend the Papas Bravas! Tako Torta's papas bravas are a must-try for anyone who loves crispy, flavorful potatoes. This dish features cubed potatoes that are perfectly cooked and seasoned with a blend of Mexican spices, giving them a herbaceous and delicious burst of flavor. The papas bravas are served with mouthwatering garlic aioli and a spicy tomato sauce, which complements the spiciness of the potatoes and adds a creamy and tangy note to the dish. The combination of crispy potatoes and creamy sauce creates a perfect balance of textures and flavors that will leave you wanting more. It's a perfect appetizer to share with friends or to enjoy on your own as a tasty snack. It's not spicy, so you can enjoy as many Burning Flowers as you want and (probably) not die.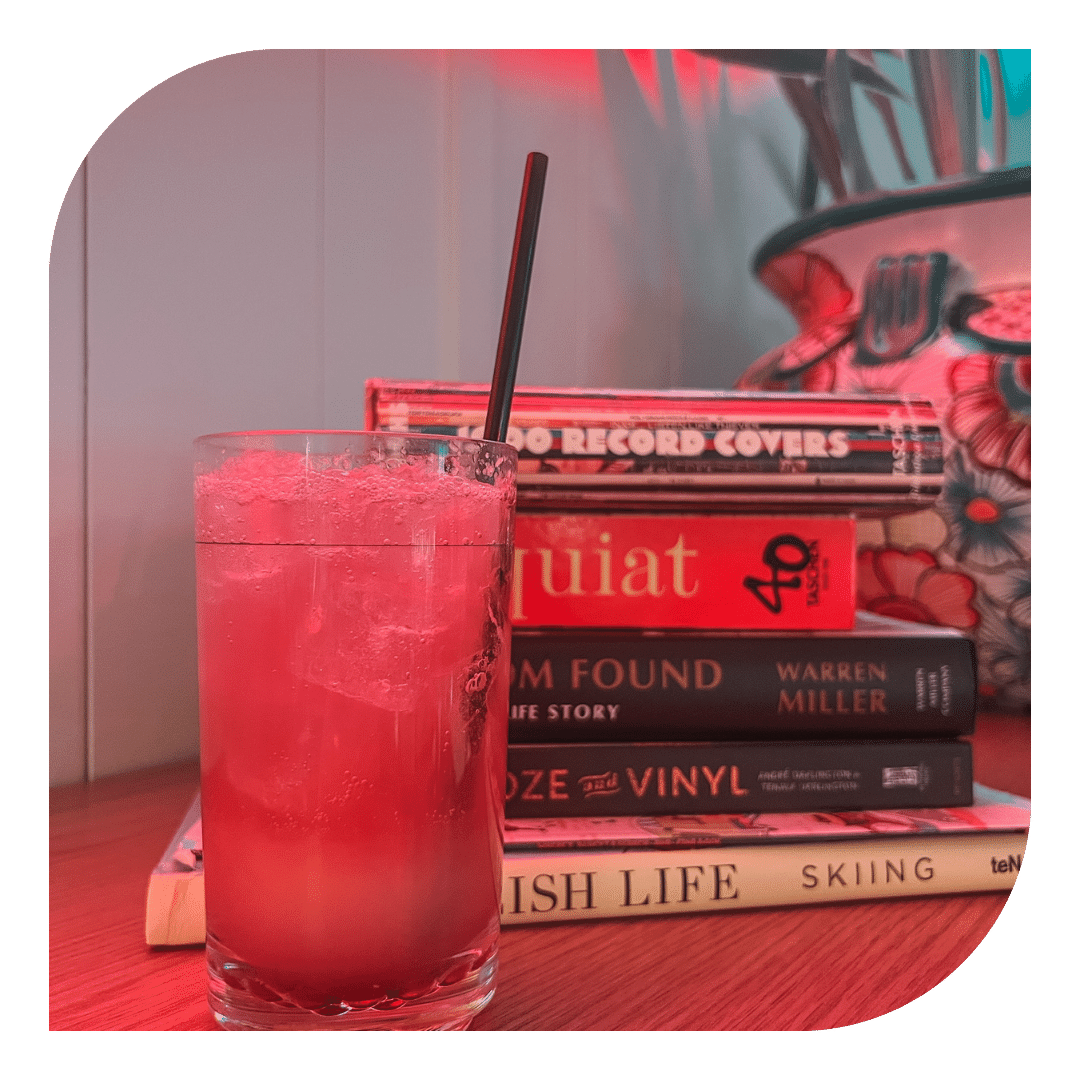 THE EL DIABLO
But the real showstopper was the "El Diablo" - a mysterious cocktail that should come with a warning label. The El Diablo is a refreshing and zesty cocktail that combines the classic flavors of blanco tequila, lime, ginger, and soda with a touch of cassis, a sweet and tart blackcurrant liqueur. This cocktail is perfect for those who love a little bit of heat and a lot of flavors in their drinks. We're pretty sure we sprouted some chest hair after drinking it. The El Diablo was definitely not your average tequila cocktail. It had a bold and spicy flavor from the ginger, which was balanced out by the sweet and tart cassis. The combination of flavors was unexpected but delightful. It's a drink for those who like to live dangerously and are looking for a drink that's anything but ordinary.
With this awesome cocktail, we recommend the delicious katsu torta. Tako Torta's katsu torta is a unique take on the classic sandwich, combining Mexican and Japanese flavors in a delicious and unexpected way. This sandwich features a crispy and juicy pork katsu, which is a Japanese-style breaded and fried cutlet, served on a soft telera roll. The katsu is topped with chipotle mayo, pickled red onions, and fresh cilantro, adding a bold and spicy flavor to the sandwich. The combination of the tender pork and crispy breading, along with the kick of spice from the chipotle mayo, creates a delicious and satisfying sandwich that will leave you wanting more. It's a perfect choice for lunch or dinner, and a great option for anyone looking for a new twist on the classic sandwich.

THE FROZEN PAIN KILLER
Feeling a little lightheaded, we decided to go for something a bit tamer...The Frozen Pain Killer is a tropical and creamy cocktail that's perfect for sipping on a hot summer day. It's a frozen twist on the classic Pain Killer cocktail, which originated in the British Virgin Islands and is made with rum, coconut cream, orange juice, and pineapple juice. The Frozen Pain Killer is a perfect vacation in a glass - the blend of sweet pineapple, tangy orange, and creamy coconut flavors are like a trip to a tropical island. The dark rum adds a warm and spicy element to the cocktail, while the ice makes it a refreshing and cool treat. It's a perfect cocktail for lounging by the pool or enjoying a day at the beach.
To go with the Frozen Pain Killer, we suggest the Spanish Octopus tacos. The Spanish Octopus Tacos at Tako Torta are a must-try for seafood lovers. The tender and juicy octopus is marinated in a delicious blend of spices and cooked to perfection. Served on a warm tortilla with pickled onions, jalapenos, and creamy avocado crema, these tacos are a flavor explosion in every bite. The combination of smoky and savory flavors with fresh and bright toppings creates a perfect balance of taste and texture. Whether you're a die-hard seafood fan or just looking to try something new and exciting, the Spanish Octopus Tacos at Tako Torta are sure to impress. These light tacos perfectly balance the cold, creamy texture of the Frozen Pain Killer.

All of these cocktails are available daily and a selection of them are on special during happy hour, which is Tuesdays through Fridays from 4:00-6:00 PM. We recommend finding a spot on the patio when the weather allows for the ultimate Tako Torta experience. All in all, sipping our way through their drink menu was a wild, fun, and slightly dangerous experience. But hey, life is short - might as well live a little (or a lot). Just be sure to have a designated driver or a comfy couch to crash on after you're done. Salud!