Local artist Korey Edmonson was selected to design Bakery Square's FIRST utility box art project! Thanks to him our utility boxes aren't just functional - they're downright fabulous. A model seen in many cities across the US, utility box art seeks to beautify and enliven these circa 4 feet tall, common street items by painting, or decorating them. Korey has given two boxes along Penn Avenue at Bakery Square a complete makeover where his work has been digitized to printed vinyl and affixed to the boxes.

Stop by to see his works Do 4 Love and Love Theory along Penn Avenue at Sally's Path and the intersection of Penn Avenue and Bakery Square Boulevard showcasing beautiful portraits of captivating women.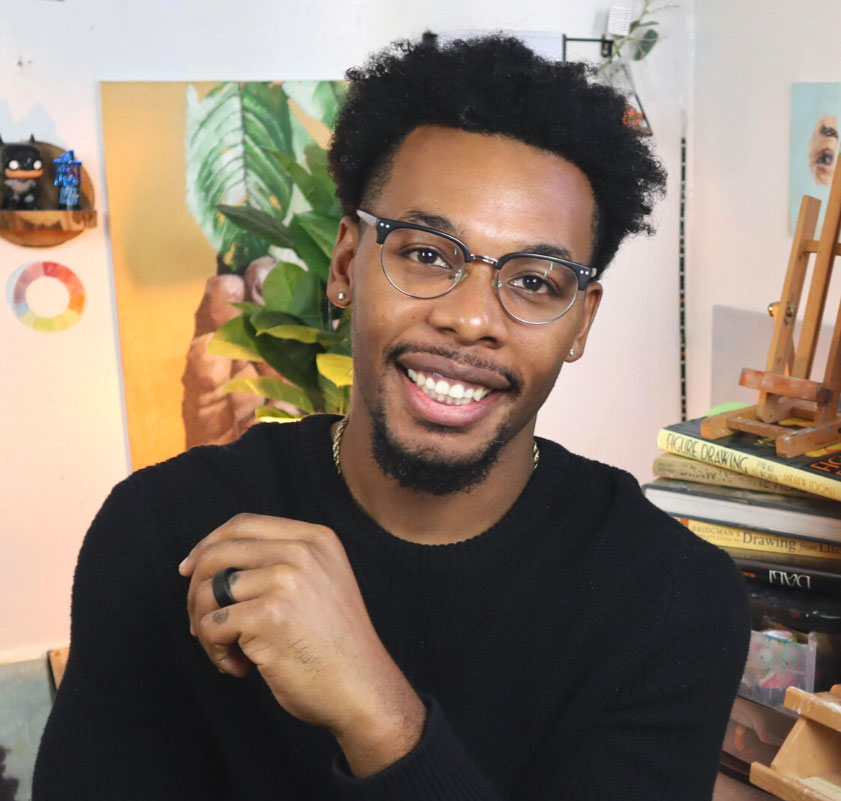 Growing up we can forget to play, and we lose sight of the fearlessness we once had to create as kids. My aim is to capture people's characteristics, personal experiences and issues and untold stories with a mix of realism and bold colors.
Growing up in Pittsburgh has inspired me to find the beauty in the small things. Painting has helped and continues to help me express myself and connect with the community and those around me. I continue to explore different techniques and work on improving my craft and creativity to inspire others.
More Information