Derby day has come and gone but we're still reeling in the excitement! We wanted to give you a wrap-up of our biggest event so far this year. Attendees had the full opportunity to immerse themselves in the thrill of the "most exciting two minutes in sports," enjoying mint juleps provided by
Galley- Bakery Square
and sponsored by
Bulleit Bourbon
, live music, photo ops, and, of course, watching the 149th running of the Kentucky Derby on a large screen. It was an afternoon filled with exhilarating horse racing, delectable treats, and the chance to win fantastic prizes. Let's take a look back at the highlights of Bakery Square's Derby Day Party!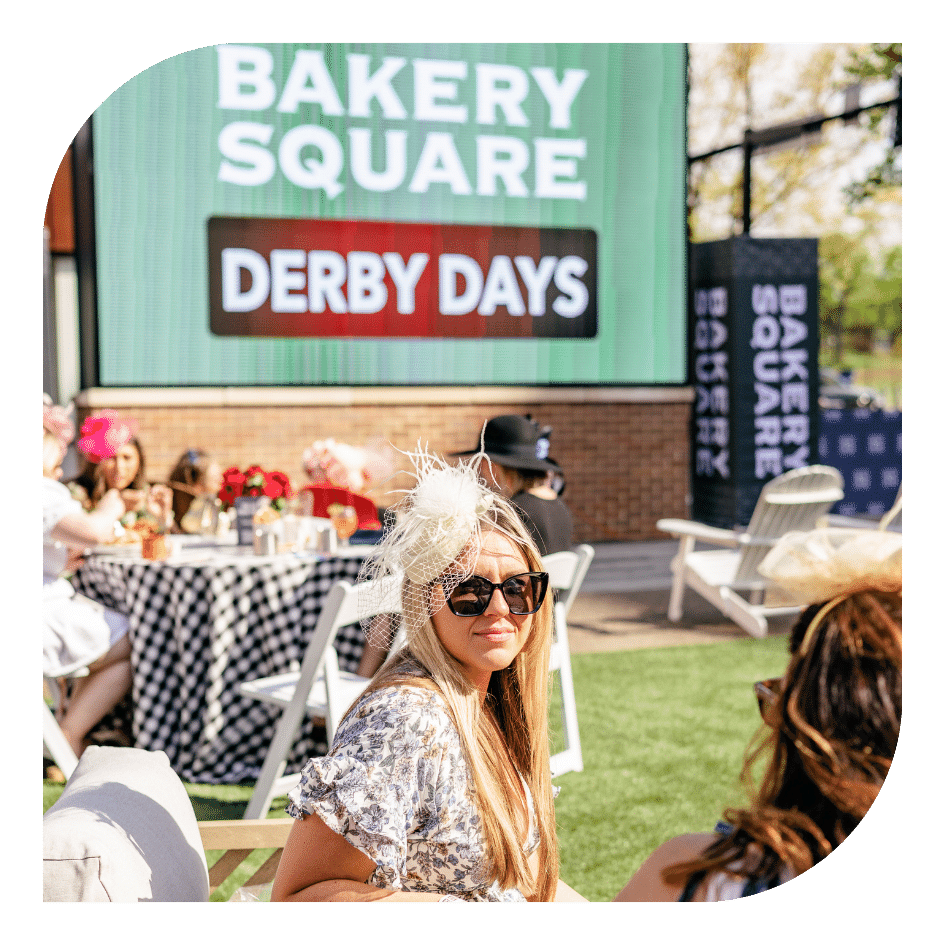 Real fake racing!
Before the Derby kicked off, guests cheered on horses in "real-time" races, betting on fake horse races for some pretty impressive prizes. Mint julep glasses, gift cards, and so much more!
It was mint-to be
Guests were treated to complimentary Mint Juleps as they savored the festive atmosphere. The outdoor bar, hosted by Galley- Bakery Square and Bulleit Bourbon, served refreshing beverages throughout the event.
It's poppin'!
All guests enjoyed individually wrapped Pittsburgh Popcorn Company bags and individual charcuterie bites from EZPZ Gatherings. Following the race, we handed out some personalized dessert boxes, filled with themed bites like Pecan Bourbon Balls, mini Apple Walnut Pies, cookies, and more all made by our friends at Bella Christies.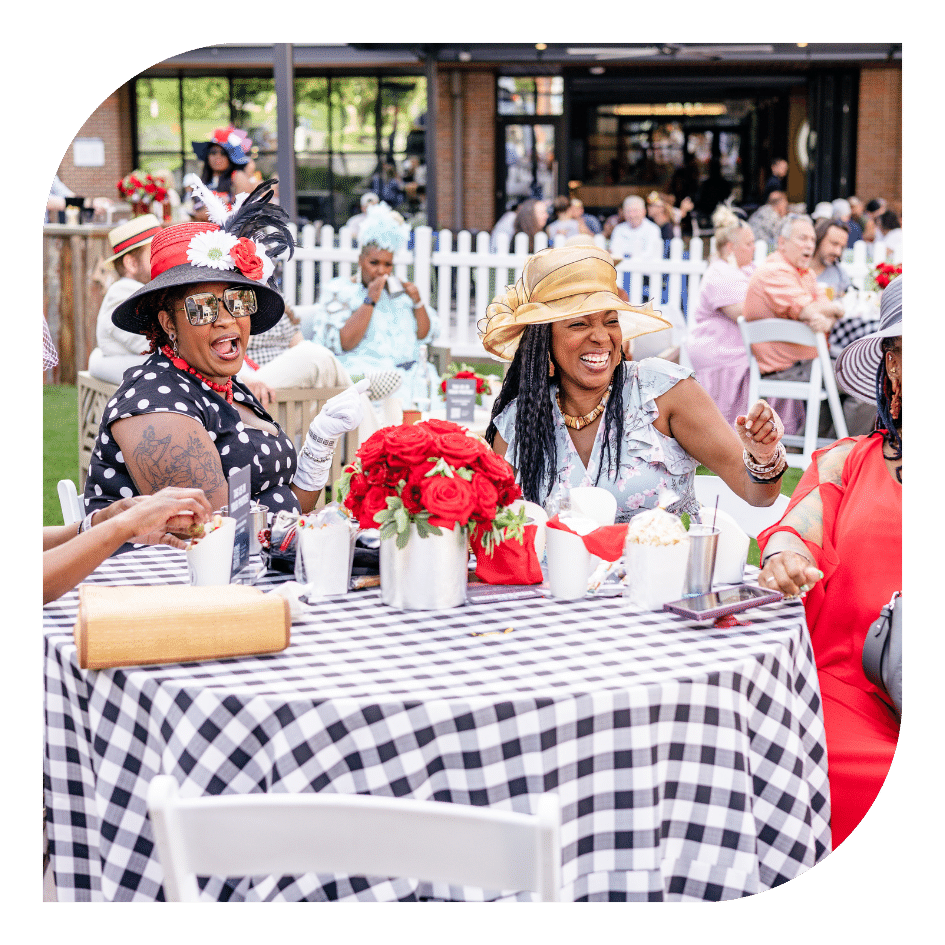 Let's groove
Eclectic Acoustics absolutely killed it as they entertained the crowd with their performance. Playing favorites from both yesterday and today, the music provided the perfect backdrop to the Derby Day experience, ensuring a lively and enjoyable atmosphere for all.
Hats off to you
Our guests showed up and showed out with some of these eye-catching hats and incredible fits. The best-dressed participants had the chance to win $150 in gift cards to Bakery Square's restaurants and retailers.
Strike a pose!
As always, our 360 booth was a smash HIT! We had the cutest props made and ended up capturing some ICONIC snaps. Take a look at our photo booth gallery here.