As summer finallyyyy comes, it brings with it a vibrant energy and a need for us Pittsburghers to be outside after months of gray. Here at Bakery Square, we've set out to make your summer the best one yet! We have an exciting lineup of events, including outdoor yoga, live local music, a weekly cornhole league, and trivia nights. Looking for something fun to do this summer? We got you. In this blog post, we will dive into the details of each event and explore why you should mark your calendar and join in the summer festivities at Bakery Square.
Revitalize Mind and Body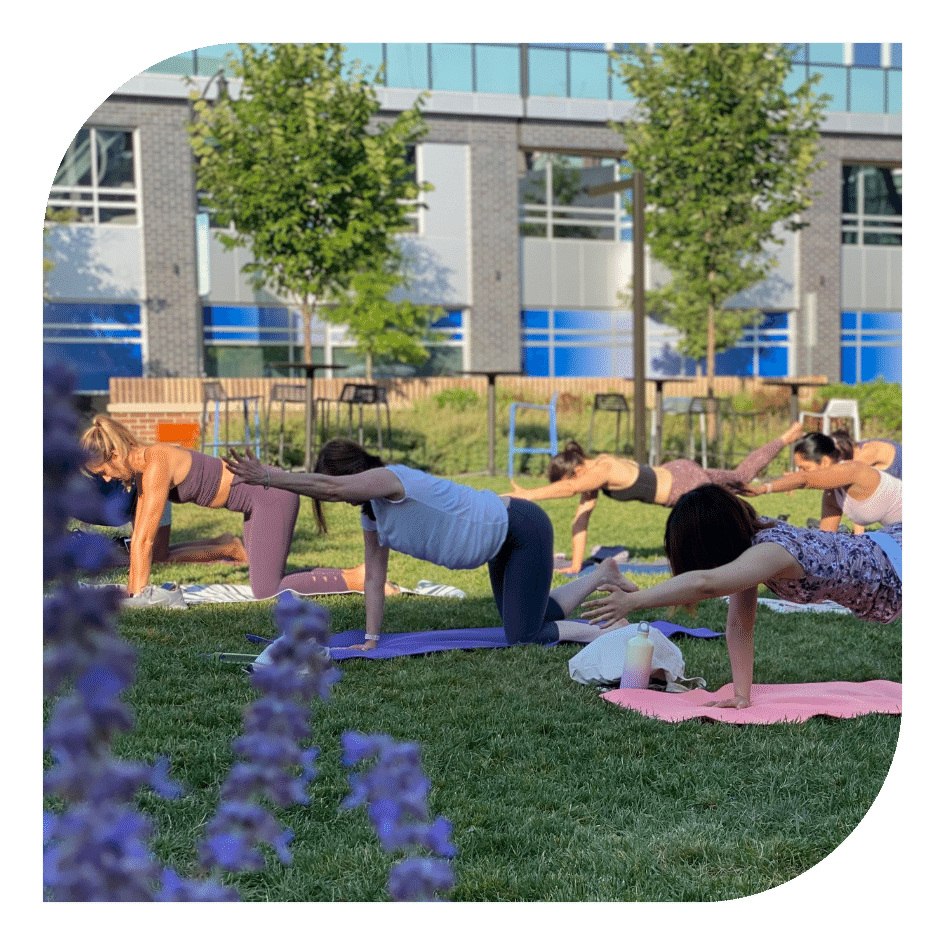 There's no better way to start your Saturday mornings than with a rejuvenating session of outdoor yoga at our newly renovated Courtyard. Imagine the warm morning sun as you stretch and flow through a series of poses under the open sky! Led by Katie from Joy in Movement, these yoga sessions offer a serene and peaceful ambiance, allowing you to connect with this city while improving your flexibility, strength, and overall well-being. Whether you're a seasoned yogi or a beginner, we've got you! These sessions are for all levels of experience. Bring your mat, breathe in the fresh air, and find your inner zen this summer. Click here to sign up!
Live on the Lawn- Sponsored by Dollar Bank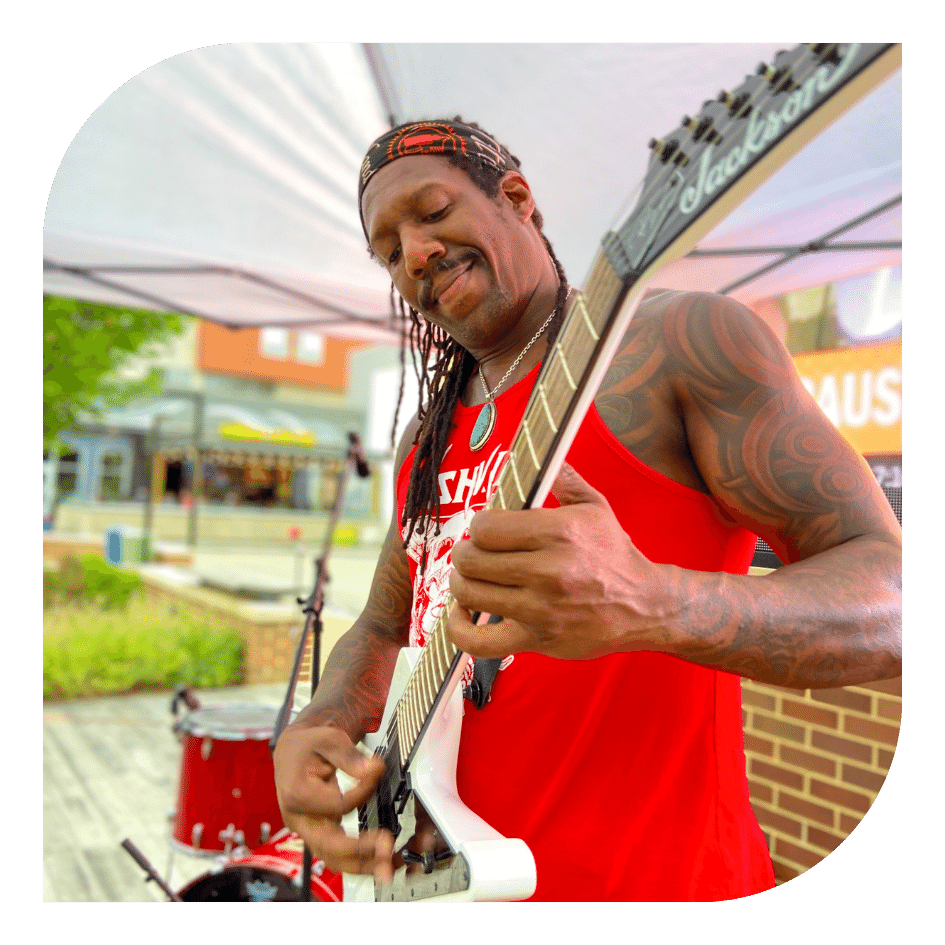 When the sun sets, Bakery Square comes alive! We're getting the party started every Friday and Saturday with local musicians from around the 'Burgh. A huge thanks to Keystone Artist Connect and Zerofossil and our sponsor, Dollar Bank! From acoustic performances to vibrant bands, the genres vary each week, ensuring there's always something for every music lover to enjoy. While you're movin' and groovin, join in on the fun with some of our lawn games that are fun for all ages! Grab a drink at Galley- Bakery Square and relax on the lawn all summer long. Click here to see the full lineup.
Wednesday Night Cornhole League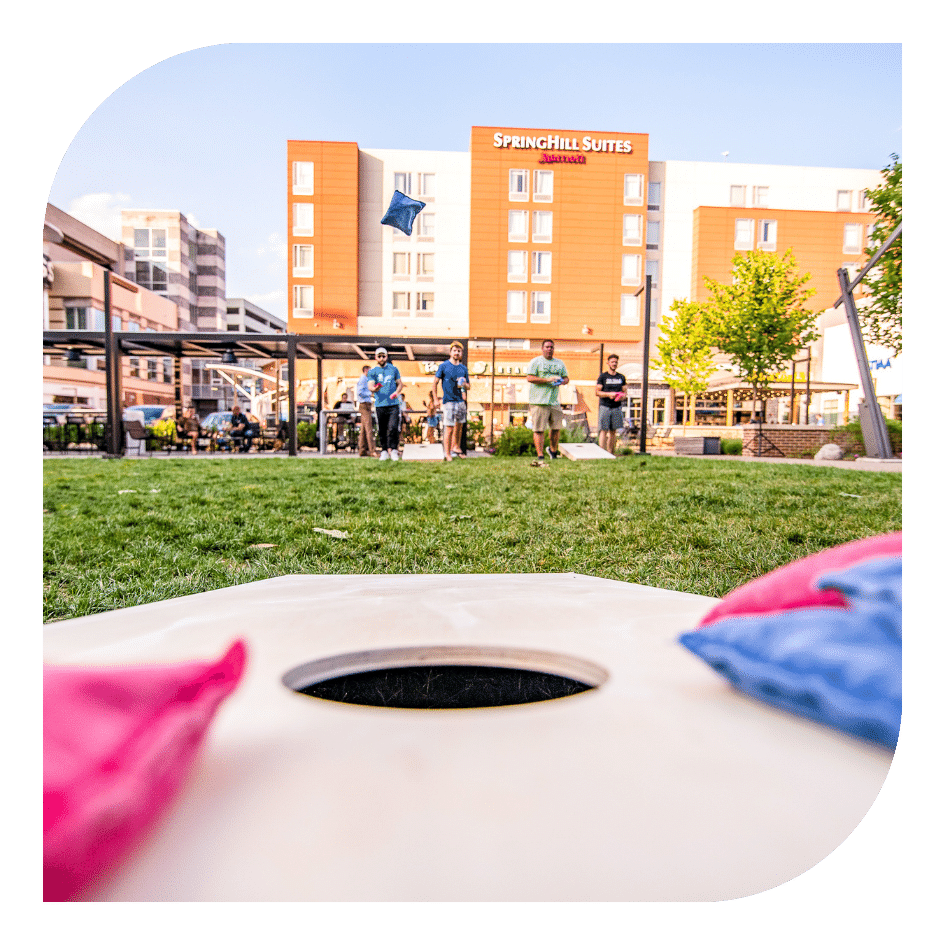 If you're up for some friendly competition, Bakery Square's Wednesday Night Cornhole League, sponsored by PUMP PSL, is the perfect event for you! Gather your friends, register a team, and get ready to showcase your cornhole skills. It's easy to learn, and the league welcomes players of all levels. You'll have the opportunity to meet new people, forge new friendships, and enjoy the camaraderie that comes with a shared passion for a little friendly competition. Join in the fun and test your aim! Sign up here!
Trivia Nights at Bakery Square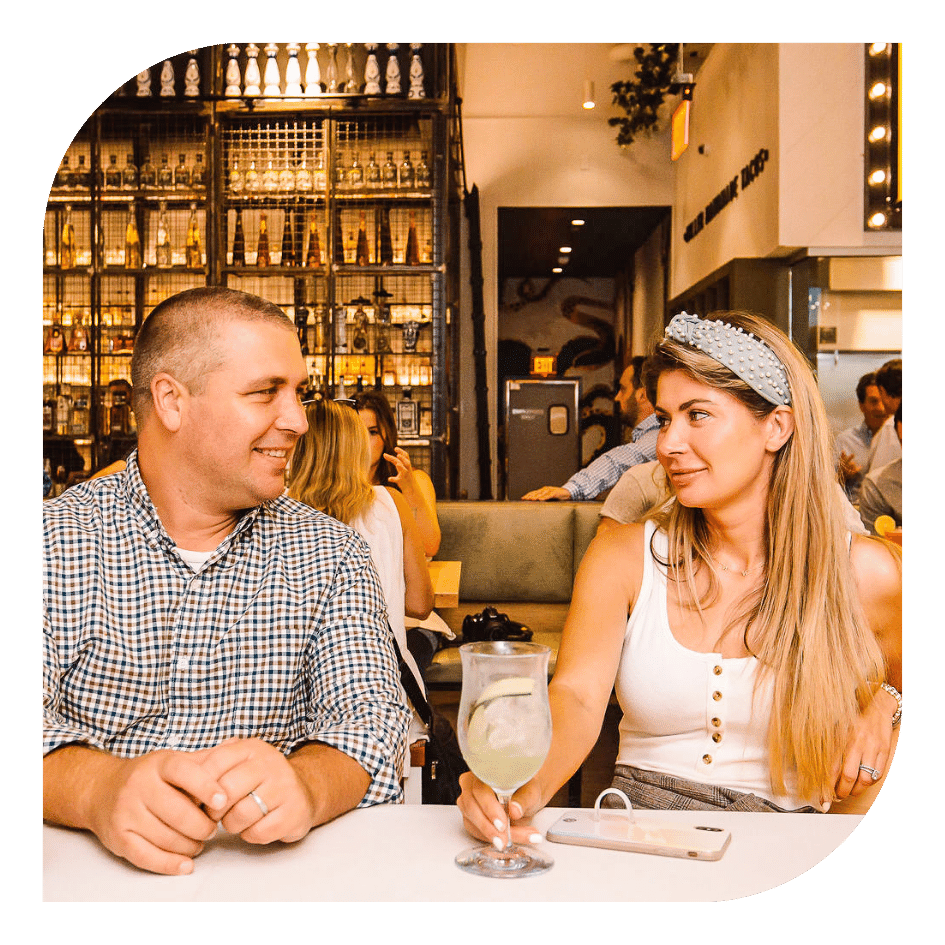 Calling all trivia buffs! Every Tuesday and Thursday from 7:00 to 9:00 pm, you can find all kinds of lively trivia nights at BKSQ. Tako Torta has Buzzworthy Trivia hosting a trivia night every Tuesday that is open to the public. No registration is needed; just come on down, grab a marg, and have some fun! Every other Thursday you can enjoy themed trivia at Galley- Bakery Square presented by Pittsburgh Bar Trivia. Themes like Barbie Trivia, Seinfeld trivia, and so much more. Put your knowledge to the test! Gather your team, bring your A-game, and get ready for an evening filled with brain-teasing questions and friendly competition. See the theme trivia nights here.
Hit the pavement, Pittsburgh!
Join us every Thursday evening at 6:30 PM for an invigorating run starting from Fleet Feet Bakery Square. Whether you're a seasoned runner or just getting started, this weekly event is the perfect opportunity to lace up your sneakers and hit the pavement! More information about the run can be found here. After the run, make your way to Galley- Bakery Square, where you'll receive an exclusive $2 discount on your first drink. Reward yourself for your hard work and indulge in a well-deserved post-run reward. Keep an eye out on our website for sponsored runs from brands like HOKA, ON, Asics, and more! Stay tuned for these exciting collaborations that elevate your running experience to new heights.
When the sun goes down, the screen lights up!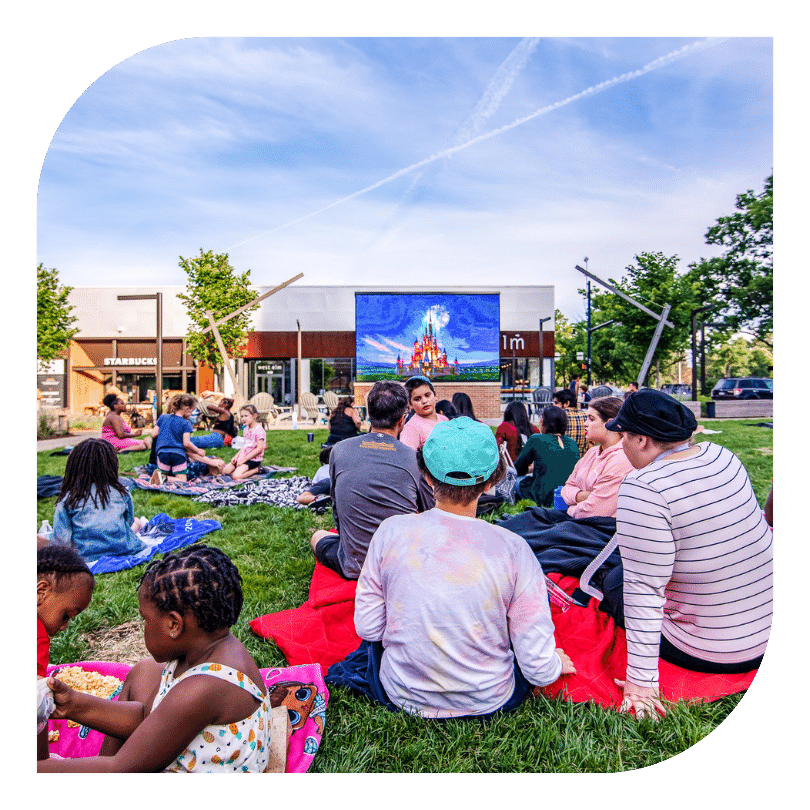 Experience the magic of outdoor cinema and celebrate the return of everyone's favorite summer activity, Outdoor Movie Nights! Join us once a month for an unforgettable evening under the stars. At 6:30 PM, join us on the lawn for some fun and special treats and surprises. From fresh Pittsburgh Popcorn Company to character visits and fun lawn games, our Outdoor Movie Nights promise to be a summer-long celebration of entertainment and indulgence. At 7:30 PM, the big screen comes to life! You can sit back, relax, and enjoy the film in this warm outdoor setting, creating an ambiance that adds just a little extra touch of magic to the movie-watching experience. Don't miss out on this extraordinary summer tradition. Regsitrations suggested to save a spot on the lawn.
If you are interested in becoming involved in our events or learning more about sponsorship opportunities, please email us at marketing@bakery-square.com